Accommodations
We have arranged for special rates in the Electra Palace and Athens Electra Hotels. The Electra Palace hotel is a luxury boutique hotel where the CSMR 2008 will take place. The Athens Electra Hotel is its sister 4 star hotel that is a couple of block walking distance from the Electra Palace Hotel.
Attendees should use the forms below to obtain the CSMR 2008 special rates. Rates, reservation forms and information on the hotels is provided below.
DAILY ROOM Rates on BB Basis
Room Category

Hotel 1 - Electra Palace Hotel

Hotel 2 - Athens Electra Hotel

Single Room

€ 140,00

€ 120,00

Double Room

€ 155,00

€ 140,00

Superior Acropolis Room

€ 200,00
The above rates are inclusive of American Buffet Breakfast & 11.18% taxes.
The Hotel Reservation Forms are provided below.
Hotel

Reservation Form

Electra Palace 

(€ 140,00, € 155,00, € 200,00) as per rates above

Electra Palace Reservation Form 

Athens Electra

(€ 120,00,  € 140,00) as per rates above

Athens Electra Reservation Form 
Electra Palace Hotel
The Athens Electra Palace is a luxurious five star property located conveniently at 1 km from the Acropolis, in the picturesque area of Plaka. This Athens hotel has a beautiful new-classical style building that looks striking at night when the building is lit. The interior is elegantly decorated with antique furniture giving this Athens hotel a feeling of high class. Hotel Athens Electra Palace has 150 rooms that have been recently refurbished after an eighteen-month period of reconstruction. There are 101 standard rooms, 30 superior rooms with, 9 Junior Suites and 10 Suites.
The Electra Palace Hotel is located on:
18-20, N.Nikodimou Str
10557 Athens
Greece
Tel : +30 210 33 70 000
Fax: + 30 210 32 41 875
Directions-1 (local map)
Directions-2 (general travel directions)
<![if !vml]>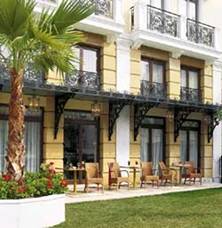 <![endif]>    <![if !vml]>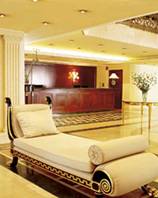 <![endif]>    <![if !vml]>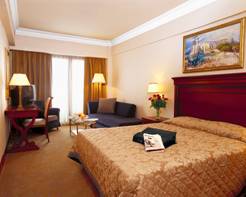 <![endif]>
Athens Electra Hotel
Athens Electra hotel is a modern 4 star property located in the centre of Athens. The privileged location of Athens Electra hotel, on a pedestrian street near Syntagma square is ideal for both leisure guests who want to explore the city and business travelers. Athens Electra hotel offers 106 elegant guestrooms carefully decorated and designed with wood furnishings and soft tones creating in each room a welcoming and comfortable atmosphere where guests can relax.
<![if !vml]>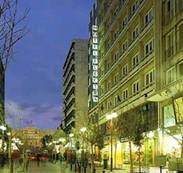 <![endif]>    <![if !vml]>
<![endif]>   <![if !vml]>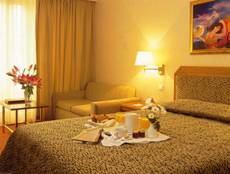 <![endif]>
The Athens Electra Hotel is located on:
5, Ermou Str.
10563 Athens
Greece
Tel : +30 210 33 78 000
Fax: + 30 210 32 20310